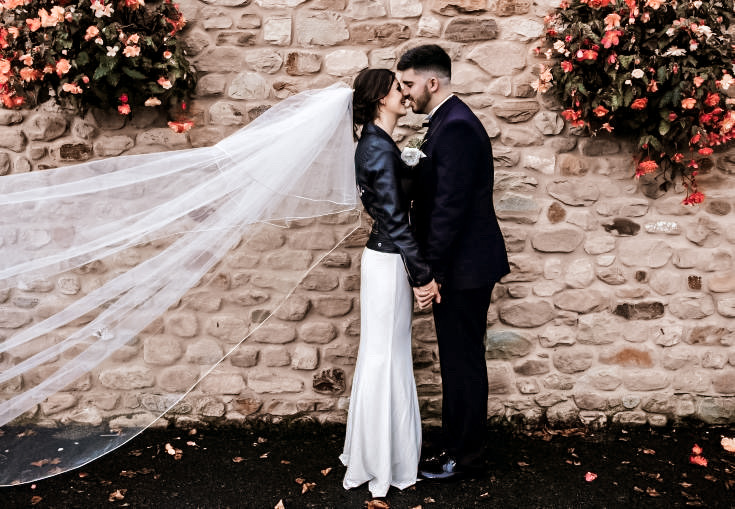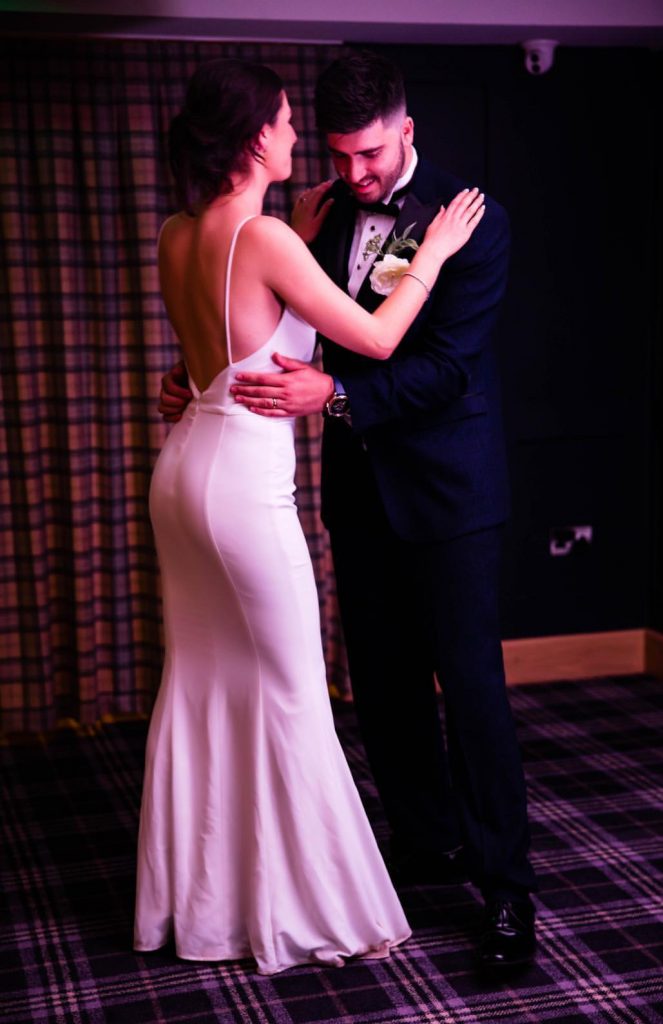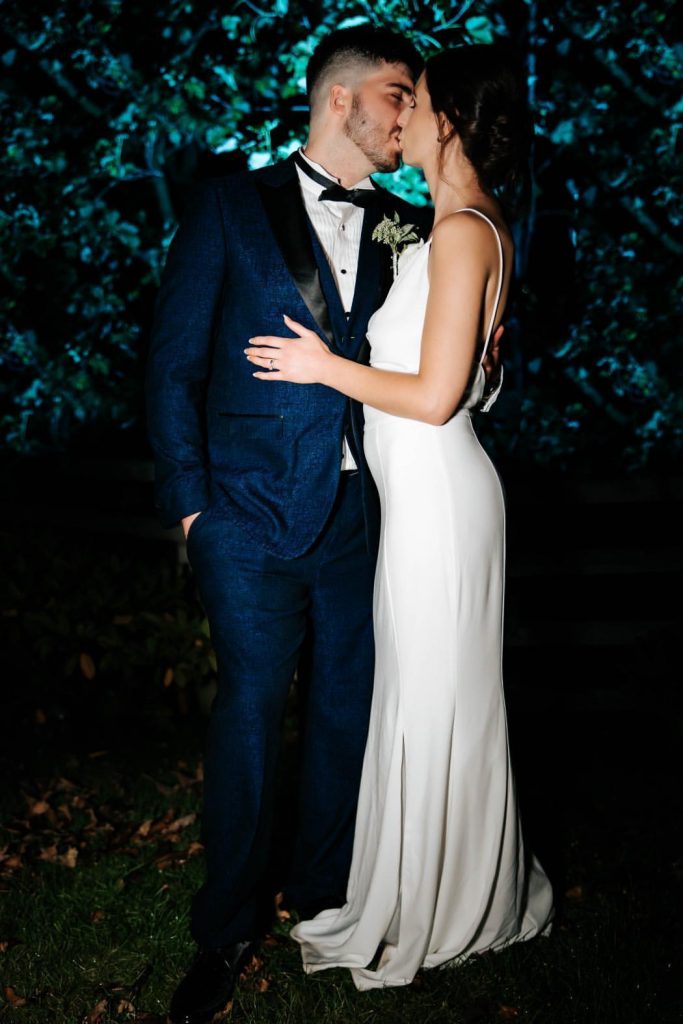 AJ Real Bride: Sophie provided proof that love always wins with her lockdown wedding wearing our Jordanna gown, she looked simply divine. We caught up with Sophie to find out a bit more about her perfect day…
We'd love to know your proposal story…
As much as I'd love to tell you some extravagant story of an out of this world proposal, mine wasn't quite as exciting. It was just a normal day and we had decided to have a shopping trip with a meal and drinks. We ended up looking at jewellery shops and was attracted to the beautiful diamond rings through the shop windows. He turned to me and suggested getting an engagement ring as "we are going to get married one day anyway. Shall we just do it now?"
We stopped off at my parents house on the way home so he could ask my Dad's permission (quite old fashioned I know, but romantic I think as well).
What made you buy an Abbie Jade dress?
It was a coincidence I found my Abbie Jade dress actually, I'm so glad I did! I wore it for the evening reception part of our wedding.
The seamstress I was using for my day time wedding dress was stocking the beautiful Abbie Jade dresses. As we had a wedding during the Covid-19 pandemic our numbers were strictly reduced to 15 people, so I wanted a more understated dress to wear for the evening.
I was so pleased to try it on and when it fit perfectly and looked absolutely stunning I was so excited.
How long did you search for your bridal dress and how did you decide it was "the one"?
I only had one shopping trip for my bridal dress. I had seen it online before my appointment and knew it was going to be the right one for me. It suited my personality well and I felt amazing in it too.
How did you find having a lockdown wedding?
The ever changing lockdown rules made our wedding planning a very stressful time for us. As rules changed, numbers changed, and we had to cut down from a huge wedding, to just 15 people.
However, on a more positive note. I am so glad we had a small wedding, it was so intimate and personal. We have spoken  about possibly having a celebration around our 1st anniversary for everyone who wasn't able to come and see us get married.
What advice would you offer to brides getting married in current situations?
I would say go for it! We had the best day and don't regret a thing. After all, isn't being married to the person you love and want to spend the rest of your life with more important than a party?!
Looking back at your wedding day, what is one moment you'd love to relive?
Am I allowed to say the whole thing?
I'm not actually sure I can pick one. It was mostly just a blur of excitement, I'd love to relive the whole thing. 
FIND A STOCKIST
Want to buy an Abbie Jade dress? Then look no further, we have you covered. Book an appointment today with one of our Abbie Jade stockists and let us help you create your perfect look. View our 'Where To Buy' page to find your nearest stockist.
PRESS & MEDIA

Already a current retailer? Need updates for your in-house point of display? Email info@abbie-jade.co.uk to see our latest POS material. For magazine editorials please contact us on the email above.